Achieve significantly reduced emissions and improved fuel economy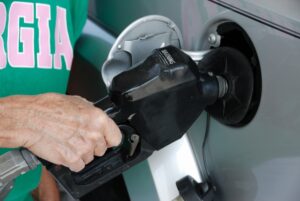 Our process improves the fuel using a proprietary technology that unlocks the capacity of the fuel to burn more efficiently.

A fully passive, non-intrusive device

No magnets, batteries, or electrical source required

Works on all types of fuels: gasoline, propane, natural gas, and diesel

First-gen device shows proven useful life of over two years

Testing results show a range of 3.7% to 40.0% reduction in fuel use depending on vehicle and fuel type

Emissions reductions for CO, CO2, NOx, PM, and  VOCs
Works on semi-trucks (Class 8 – HDV), passenger vehicles, motorcycles, Zambonis, light-utility vehicles, marine vessels, propane-powered forklifts, and more.

Extensive emissions testing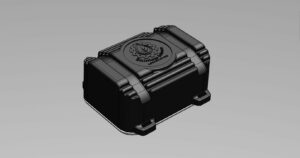 The Emissions Reduction Device has been tested on over 400 different engines and equipment: cars, buses, trucks, heavy machinery, motorcycles, forklifts, Zambonis, gas grills, gas furnaces, light airplane, lawn equipment and more.
Testing was conducted by the following independent institutions:
The ERD has been tested in five different countries and has been found to be effective on all Internal Combustion Engines (ICE's) and with all combustible fuels.

ESC has accumulated 1.000+ pages of scientific data and more than 5 million hours of testing under real-world driving conditions.

ESC estimates that this testing alone has removed over 60 tons of C02 and other harmful pollutants from the atmosphere and saved in excess of 45,000 gallons of fuel. This testing was performed on more than fifty different brands and vehicle types. Site Texas A&M TTI Report.

The consistent factor in all laboratory tests and tests done by ESC with their own equipment: every test showed a reduction in emissions and fuel mileage improvement between 3.7% and 40%. The range was 7% on a 1980 Harley Davidson to 40% on a 2009 Cummins diesel marine engine.
Texas A&M Transportation Institute at College Station, Texas (on two passenger vehicles)
DLS Electronic Systems in Wheeling, Illinois (for harmful emissions)
Pacific Power Group in Kent, WA (indoor dyno on a 2020 Freightliner double sleeper with a Detroit Diesel engine)
Cummins NW Inc. in Sumner, WA (indoor dyno on a 2016 Freightliner single sleeper with a Cummins engine)
Environmental Quality Management Co. (EQM) in Cincinnati, OH (on forklifts)
Please contact us regarding specific testing and protocols.
Merlino Construction Company in Seattle, WA (Fuel, oil, and emissions testing under SAE J1264 and elements of SAE J1526 on two 2017 Kenworth T880 diesel tractor trailers. Tests conducted by John Duffy, PhD, a retired engineer from Kenworth Advanced Engineering Division, Vehicle Monitor Corporation in Redmond, WA and Glenn Fulton, President of Greenco Industries)
Carrix at Seattle's Port Terminal 18 and 30 (on yard dog tractors that move ocean containers at seaports)
Carlile Transportation (a division of Saltchuk Companies) in Seattle, WA